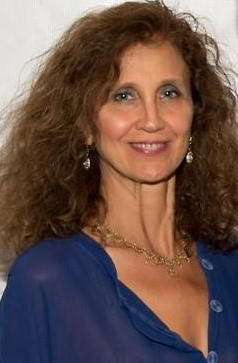 Though Eirini is a Life Coach, she more accurately describes herself as a Life Enthusiast. "From the age of ten I would watch people in the supermarket and try to figure out their lives," she says. "Friends and even strangers would always confide in me about their hopes and dreams."
But it was only in the process of overcoming her own challenges that Eirini learned to see life in a different light. "It wasn't until I changed my way of thinking that I was able to turn my life around," says Eirini. 
For more than a decade, Eirini has volunteered to provide pet therapy, meditation, deep breathing, stress management and pastoral care services at local hospitals. She has met with patients in the cancer, behavioral health, cardiac rehab and transitional care units of those hospitals and led group discussions.
Eirini took "The Living Course" to improve participants' relationships with themselves and others. And she completed Peer Specialist Training with the Mental Health Association of Westchester, learning the use of engagement and reflective listening as part of the recovery process. This led to her professional position as director of life enrichment at an adult residential care facility. She was responsible for the enrichment of 73 residents, all of whom had such conditions as schizophrenia, depression, bipolar and anxiety. 
Eirini studied Life Coaching with the Center for Coaching Mastery and founded me2morph to offer the insights she has learned along her personal and professional journey to help people reach their own potential. "Now I help people see life in a different light so that they can tap into their inner talents and gifts and find their own answers and purpose." 
She has also completed the Continuing Medical Education program "Living Well: Intensive Retreat for Health Care Professionals" jointly-provided by the NYU School of Medicine and the Art of Living Foundation. And she has taken the "Happiness Program" given by the Art of Living Foundation.
Eirini's first career was as a graphic designer for major brands, publications and television commercials after graduation with a B.F.A. from the SUNY Fashion Institute of Technology. She and her husband raised their two children in Westchester, NY, where she served as a Girl Scout leader.
Eirini's name means "Peace" in the Greek language.
Says Eirini, "I continue to make a difference in people's lives as I am being called to do, so that I may share my greatest treasure, my inner joy!"
Connect with a Life Coach!
CLICK for your complimentary 1⁄2 hour introductory consultation with a life coach.
Or email us at me2@me2morph.com. You too can change!