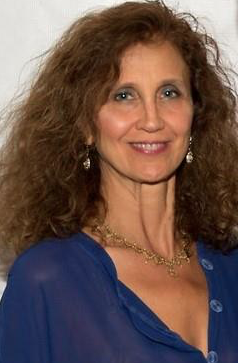 Eirini is a Transformational Coach who founded me2morph to offer the insights she has learned along her personal and professional journey. Eirini's passion is to guide clients to achieve their dreams, with breathtaking results. Employing the spirit of play, she has led clients to overcome their struggles, clarify their goals, implement action plans and hold themselves accountable for their progress. The name me2morph derives from the Greek word metamorphosis and stands for the proposition that "I too can change."
It was only in the process of overcoming her own challenges that Eirini learned to see life in a different light. Now she inspires others to do the same so they can tap into their inner resources and achieve their own personal breakthroughs.
Eirini is a Professional Certified Coach (PCC), accredited by the International Coaching Federation. She also holds the professional certification of CVPCC from the Center for Coaching Mastery at CoachVille and is a Higher Ground Leadership® Certified Coach with The Secretan Center. Eirini is certified by The Art of Living Foundation to lead deep breathing and meditation wellness workshops.
Training with the Mental Health Association of Westchester introduced Eirini to the use of engagement and reflective listening. This led to a professional position as director of life enrichment at an adult care facility, where she gave hope and joy to 74 residents, all with chronic mental health disabilities. For more than a decade, Eirini has volunteered to provide pet therapy, meditation, deep breathing, stress management and pastoral care services at local hospitals. Eirini's first career was as a graphic designer, working with such major brands as American Airlines, Bloomingdales, Pierre Cardin, PGA Tours and Van Heusen.
Eirini created the "playshop" — Discover Your Inner Goddess — which she leads each summer in the Blue Zone of Ikaria, Greece. She presents her podcast — Dancing through Life with Eirini — on Apple, Podbean and Spotify. She founded a Greek Folk Dancing Troupe that performs in New York and Connecticut, to share her passion for dance with others.
Says Eirini, "I continue to make a difference in people's lives as I am being called to do, so that I may share my greatest treasure, my inner joy!"
Eirini's name means "Peace" in the Greek language.
Connect with a Life Coach!
CLICK for your complimentary 1⁄2 hour introductory consultation with Eirini.
Or email us at me2@me2morph.com. You too can change!