We are planning to offer our Inner Goddess Discovery Playshops in Ikaria, Greece, again in 2021 as long as the world health situation allows. We will offer an itinerary similar to the one we planned for 2020 below. We will update this site with 2021 dates and information as we develop our plans
BOOK YOUR VACATION TRANSFORMATION NOW! 
SUMMER 2020: Eirini's voyage of discovery to Greece  
Life Coach Eirini will hold three "playshops" in the Blue Zone of Ikaria.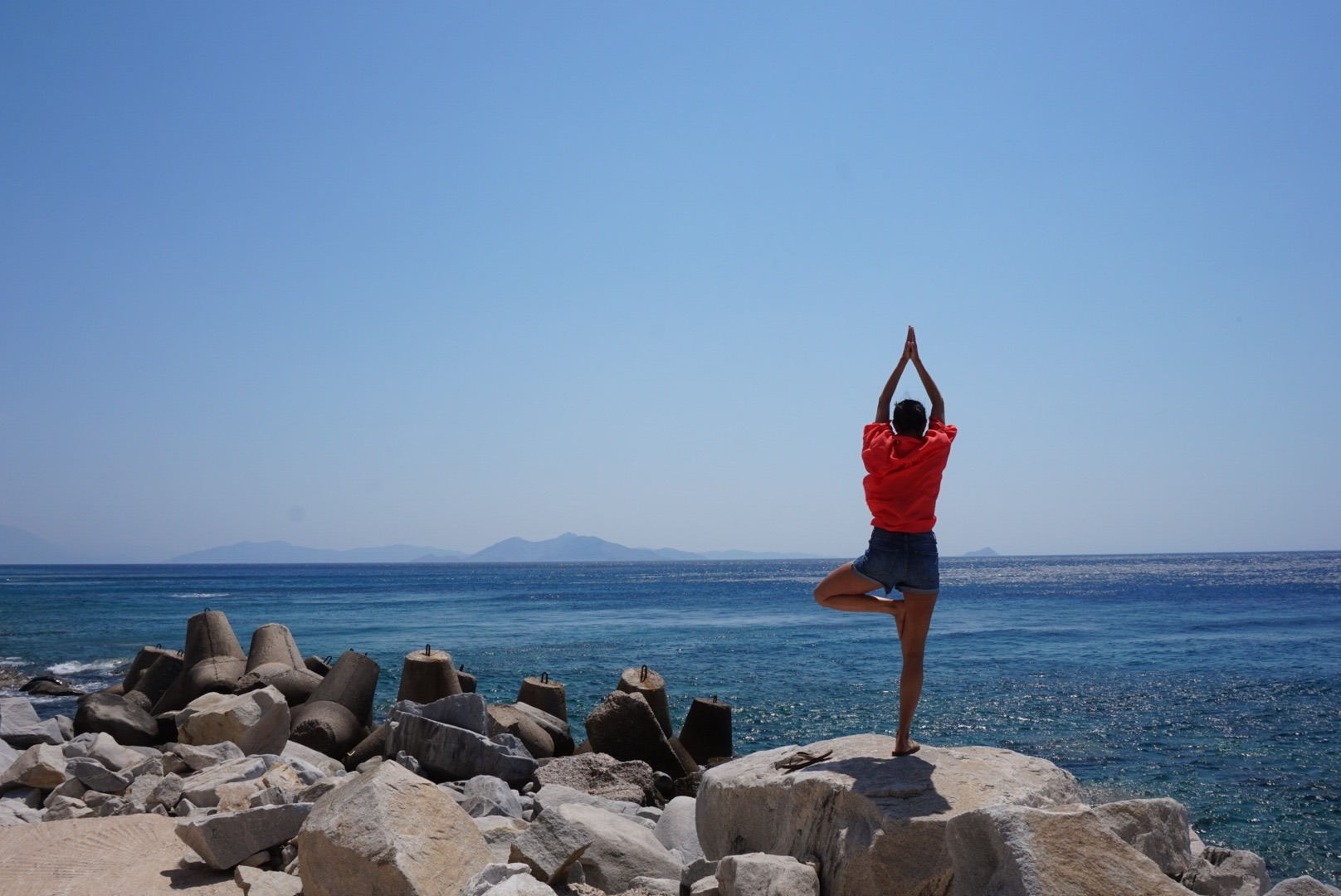 CHOOSE YOUR "PLAYSHOP"!
June 22-June 27, 2020 – 5 nights 6 days.
For women and mother/daughter
June 28- leave July 3, 2020 – 5 nights 6 days.
For women and mother/daughter
August 24- leave Aug 29, 2020 – 5 nights 6 days.
For couples.
---
If you want to organize your own group, we can also customize Playshops for other dates during the summer.
---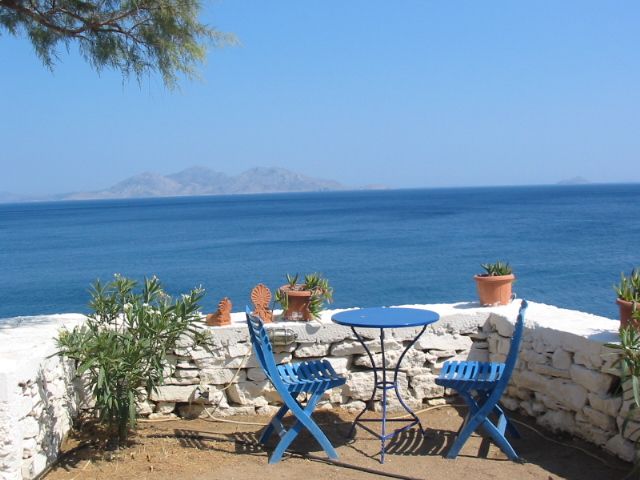 We are planning accommodations in a traditional guest house atop a cliff overlooking the beautiful blue Aegean Sea.
Reserve your spot with a $500 non-refundable deposit.
Email eirini@me2morph.com to let her know which Playshop you will attend and to arrange payment through Zellepay.com. Or call 914.656.1242 for more info.
CONTACT Life Coach Eirini: eirini@me2morph.com
CLICK HERE FOR DAILY ITINERARY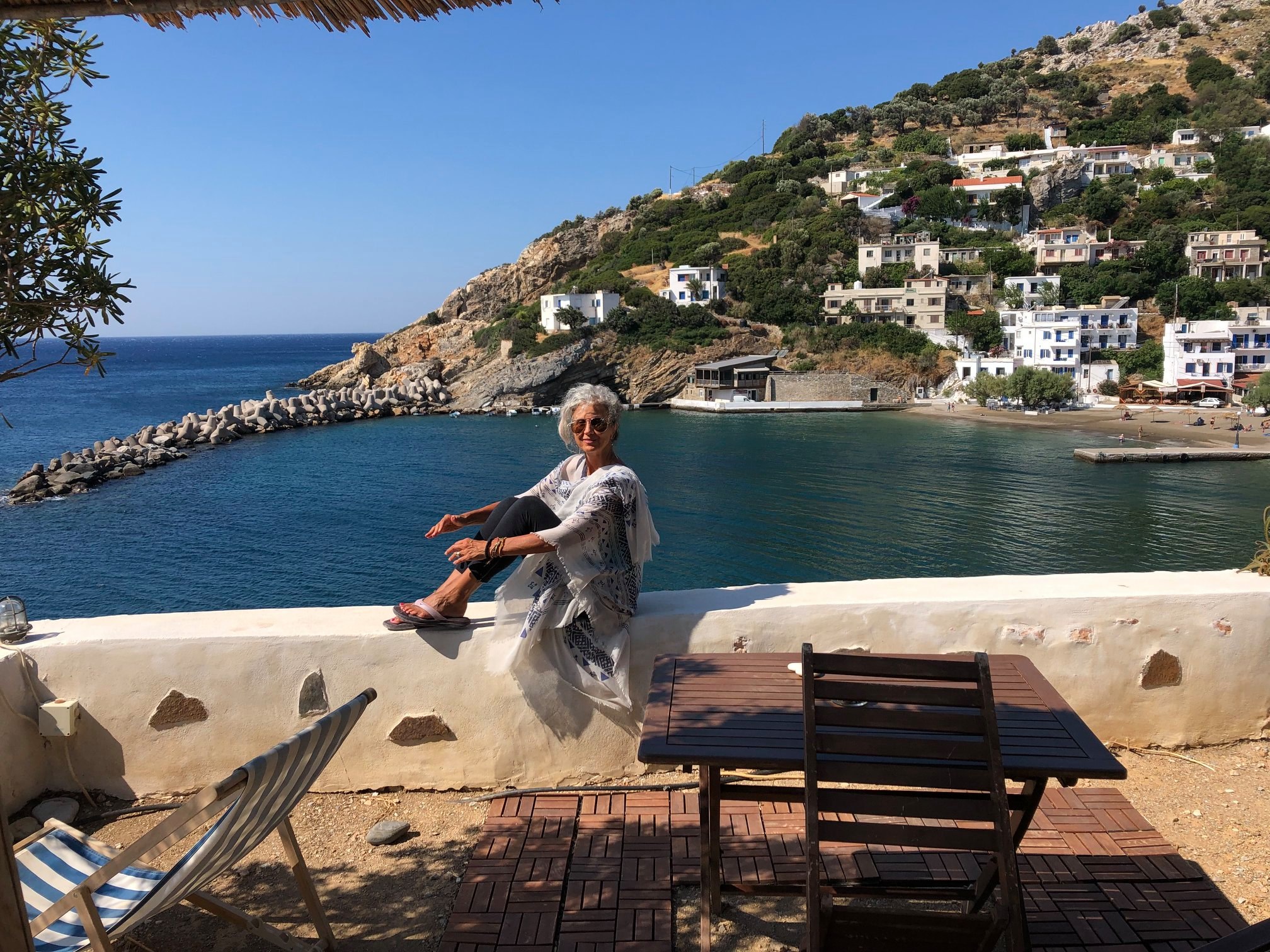 Included in program cost:
Program as outlined. Breakfasts, dinners and one home cooked lunch included.
Not included: extra activities  Scuba diving, boat ride to Seychelles, weather permitting. Private coaching sessions available.
To coordinate your flights, contact: Alyssa Schaier, Luxury Travel Advisor, Courtyard Travel 914.589.6904, alyssachaier@gmail.com
Alyssa can book your flights to Europe and from Athens to Ikaria island. Alyssa can also help you extend your trip to any destination in Europe or elsewhere, with days before or after the Ikaria Playshop. She will have a separate package available that includes a one-night stay in Athens and tour of the city at the conclusion of the Ikaria Playshop, if you wish to do that.
I am looking forward to this adventure together and to all of us discovering our inner Goddesses in Ikaria.
If you have any questions, please ask.
---
CLICK HERE for Eirini's letter about her 2019 Goddess Adventure in Ikaria and watch video testimonials from the goddesses.