...the island where people forget to die!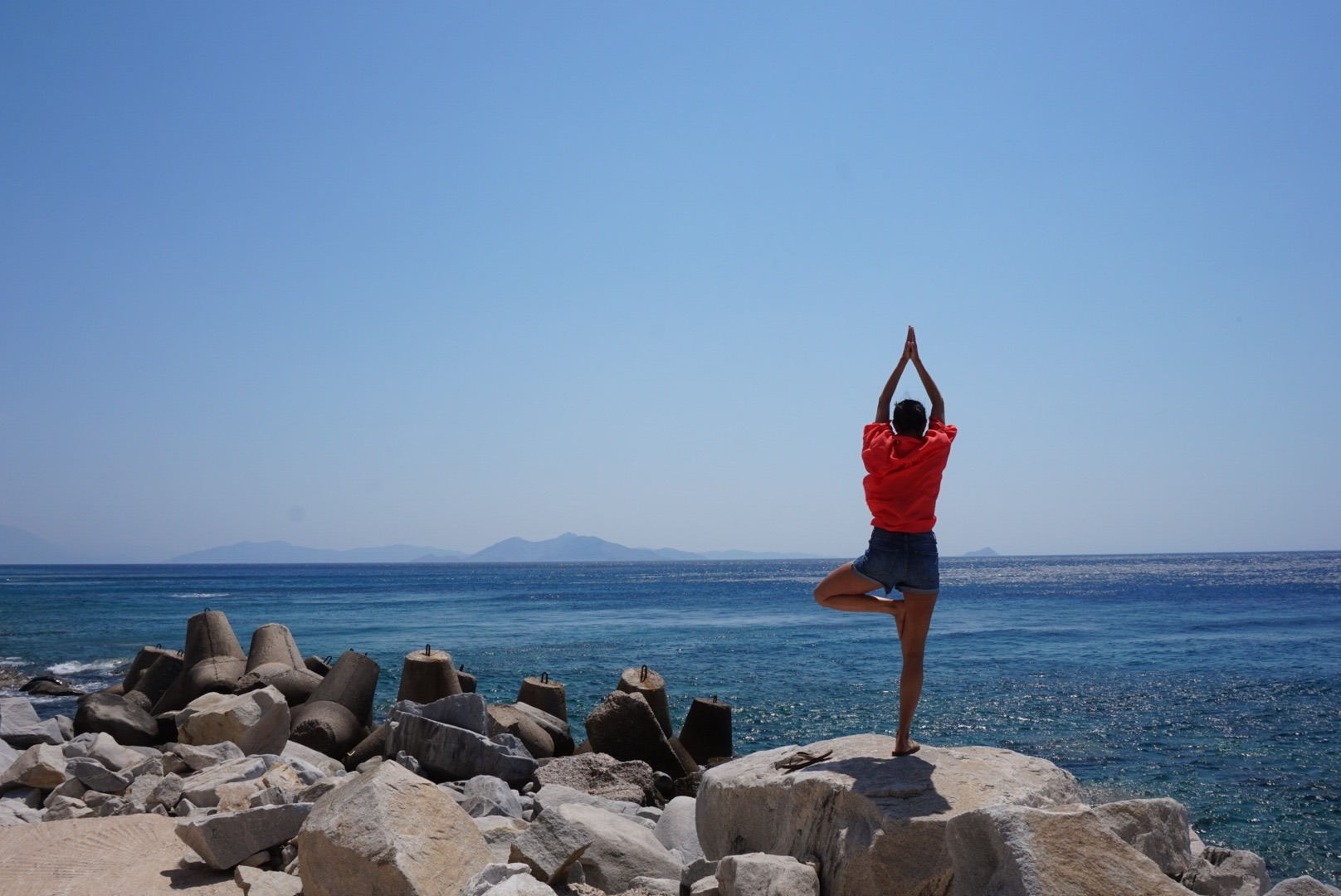 ---
A magical 6-night adventure that will awaken and inspire the Goddess within you
June 27-July 3, 2021
Program cost:  $2,995 per person
Claim your spot: 
$500 deposit per person due by April 30, 2021.
or Zellepay through your bank: eirini@me2morph.com
The remainder of the total cost, $2,495 per person, is due by May 26, 2021. In respect to the world situation this year, we are making deposits refundable until May 26.*
If you want to organize your own group, we can also customize Playshops for other dates during the summer.
---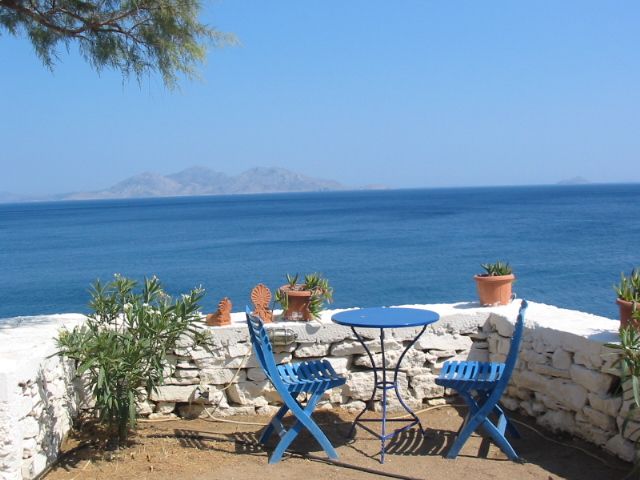 We are planning accommodations in a traditional guest house atop a cliff overlooking the beautiful blue Aegean Sea.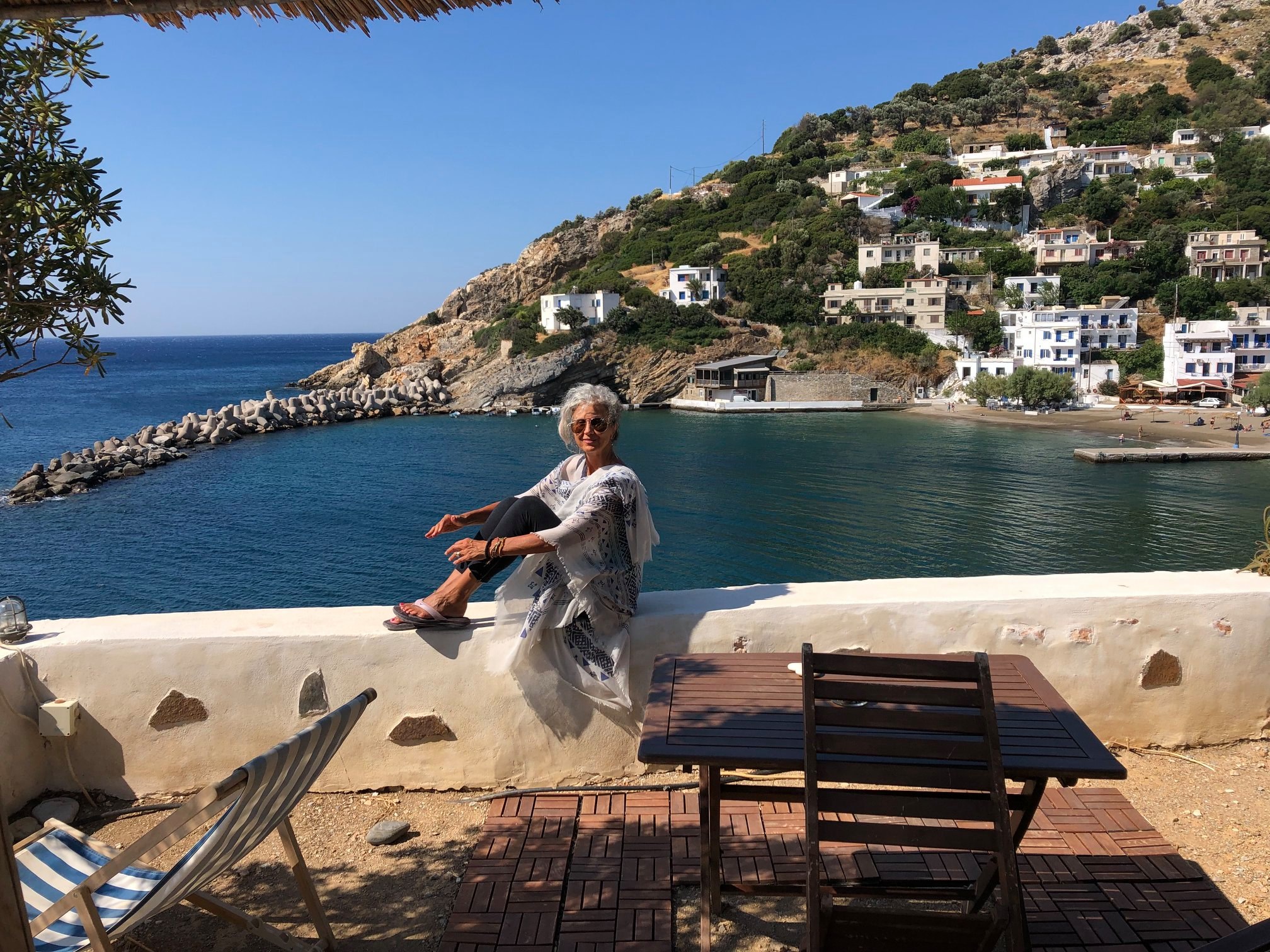 Included in program cost:
Program as outlined. Breakfasts, dinners and one home cooked lunch included. Group sessions in movement, yoga, deep breathing, meditation, reflection, nature hike, swimming the Aegean, tour of island, mineral baths, taxi cab reservations and fare to and from Ikaria airport to Therma.
Not included in program cost:
Extra activities are available at cost:  Scuba diving, boat ride to Seychelles, weather permitting. Private coaching sessions. Massage.
Flights are not included in program cost. You are responsible for booking your own flights to Athens and then a domestic Greek flight to Ikaria. It is recommended to arrive in Athens in the morning if you plan to fly to Ikaria the same day. Some people fly to Athens a day or two early to do some sightseeing before flying to Ikaria. Some people book extra time in Ikaria at the end of the playshop to stay and relax a little longer. These extra arrangements can be made once you are in Ikaria.
I am looking forward to this adventure together and to all of us discovering our inner Goddesses in Ikaria.
If you have any questions, please ask.
---
CLICK HERE for Eirini's letter about her 2019 Goddess Adventure in Ikaria and watch video testimonials from the goddesses.
---
*We are monitoring developments regarding travel to Greece. We respect Covid restrictions and will abide by U.S., European and Greek regulations. We make no representations about Covid safety. Each participant must determine their own level of comfort with the situation and assume the risk for any Covid exposure that may occur. We require that all participants affirm to us that they have been fully vaccinated against Covid fourteen days prior to travel and follow the regulations of U.S., European and Greek authorities. At this time we do not have in place any plans to impose mask or distancing mandates on our play shop participants.
Here are some relevant websites to monitor so that you can make the appropriate decisions for yourself.